Massage - Acupuncture - Chiropractic - Reiki - Spa Packages - More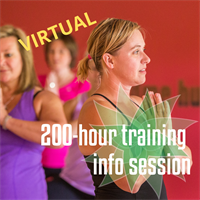 Yoga Teacher Training In Hudson, WI
Free Information Session
Inspiring Actions in Hudson, WI: Thursday, December 15, 5:30 - 6:30 p.m. Register
Change Your Life. Become a Yoga Teacher. ...read more
Yoga Nidra: Focus on Gratitude
Mendota Heights: Friday, December 16, 6:30 - 7:15 p.m. Register
Lakeville: Sunday, December 18, 2 - 3 p.m. Register
This session of Yoga Deep Sleep - Yoga Nidra - will release holiday stress and excitement and explore the higher consciousness of gratitude. Dress warmly, bring a favorite blanket and firm pillow if you wish, and let go in this lovely form of guided meditation with Marcia Appel.
Sit Up Straight: Posture 101
Eden Prairie: Saturday, December 17, 12:30 - 2 p.m. Register
Did you know posture - both good and bad - affects your health? In this fun, interactive, hands-on workshop, you'll dive into the world of posture - both seated and standing. Discover what habits you have that impact your back, hips, and neck and how to adjust for greater ease in your body. You will be practice yoga too ...read more
Celebrate the Solstice with Love, Light, Music, and Movement!
Lakeville: Saturday, December 17, 7 - 9 p.m. Register
In honor of the Solstice, join Gwen and Krista in celebrating the rebirth of the sun, the reawakening of nature as we share candlelight, meditation, chanting, intention-setting, and gentle, symbolic asana to nourish ourselves deeply and celebrate a sacred ancient rite of the darkest night before the brightest dawn. This class is appropriate for all levels of practitioner. The Winter Solstice holds special significance ...read more
New Years Events: Set an Intention to Grow and Explore
108 Sun Salutations
Lakeville: Sunday, January 1, Noon - 3 p.m. Register
Intention and presence are more important than stamina at this event. Proceeds will be donated to the Domestic AbuseProject in Lakeville. 108 is a sacred number
Tools for Authentic Living
Mendota: Sunday, January 7, 12:30 - 2:30 p.m. Register
De-stress. Quiet your mind. Do what you love. Author and Yoga Teacher Elizabeth Cabalka will offer tools to quiet your mind, reclaim you life, and find your true north
Manifesting Your Life: The I AM Energy
Lakeville: Saturday, January 7, 12:30 - 3:30 p.m. Register
You are a magnet that holds power and intensity and when directed you can shift your experiences in life. Learn about energy, frequencies, and vibrations with Intuitive and Author Laurie Wondra
Spain: A Pilgrimage of Mindfulness Retreat
September 22 - October 4, 2017
This memorable trip will combine hiking, strolling, mindfulness, yoga, art, noshing, shopping, and companionship as we make our way on El Camino Santiago, the ancient Way of the Pilgrims. For those of you who do not want to walk at all - or walk everyday - there is an option for you to linger in the hamlets and towns along The Way ...read more
 
New Student Special
Your first week is free, then get a month of unlimited classes for only $69!
Our Mission
Stretch. Strengthen. Focus. Heal.
Our drop-in yoga classes encompass many disciplines taught by certified, experienced teachers who have studied with masters such as Baron Baptiste, Paul Grilley, Sarah Powers, and Judith Lasater. Supplement your practice with Barre and Mat Pilates, and meditation classes. Revitalize with healing and wellness services such as acupuncture, reiki, holistic healing, many types of massage, chiropractic, nutrition counseling, Thai yoga massage, and infrared sauna therapy. Experience health and vitality through special events, workshops, retreats, and Yoga Study programs.